Accommodations

The Empire offers you a wide range of private spaces and social spaces. You choose the suite that works best for you but don't forget that all of the amenity space is there for your use as well.
You can choose a studio, a one or two bedroom suite; whatever style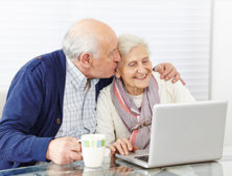 of suite works best for you but, keep in mind that on the main floor there's places to go, things to do and people to see. Want some company watching a movie? Feel like playing billiards or shuffleboard or a hand of cards? You decide, you can be as private or as social as you choose.
The gym provides an opportunity to boost your fitness level. You may be working with a physiotherapist or working on your own, the gym is available to you.
Studies have found that the number one activity for people over the age of 80 is reading and we've got just the right spot. Come and enjoy our well stocked library and a comfy chair.
For information on the options you have to choose from, contact us and we'll get you all the information you need.